Business Telephone Systems
Never miss an important call again with our 3CX Business Telephone Systems
Few things are more important in business than communication. Whether that be with colleagues or clients, reliable communication is essential for a successful business.
Many businesses have now dropped the physical handsets and instead switching to mobile and PC for modern communication. We supply, install, and maintain your telecoms systems, with little to no disruption to your businesses, meaning your business can continue as normal throughout.
All our telecom solutions are backed and supported by our professional service desk; you will always receive the same high-quality service as our managed service clients.
With our Business Telephone Systems, you won't be tied into any long contracts. We are proud to offer three- year contracts. We consider this to be more convenient than the five- and seven-year contracts that are offered by many of our competitors. We at Start Tech feel that, given the speed at which technology advances, these shorter contracts can help you negotiate future changes with confidence.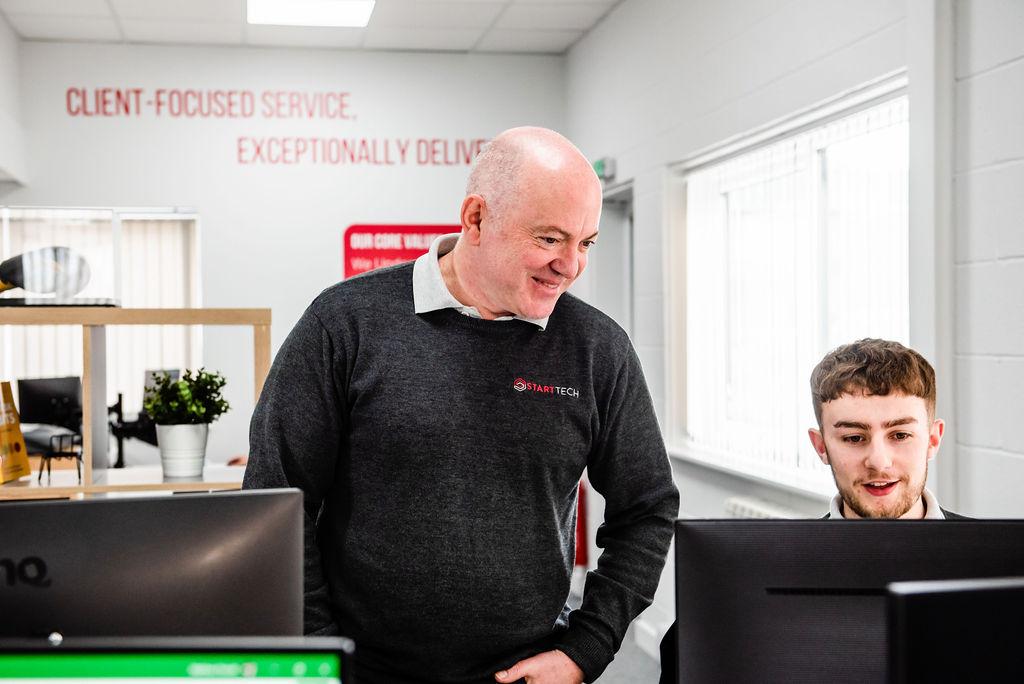 Flexible
Scalable
Accessible
Conference calling
Interactive voice menus
Call handling
Multi-site integration
36 Month contracts
And much more
For more information about our Business Telephone Systems, or to chat with one of our team, please get in touch!